Silverlake Based Since 2012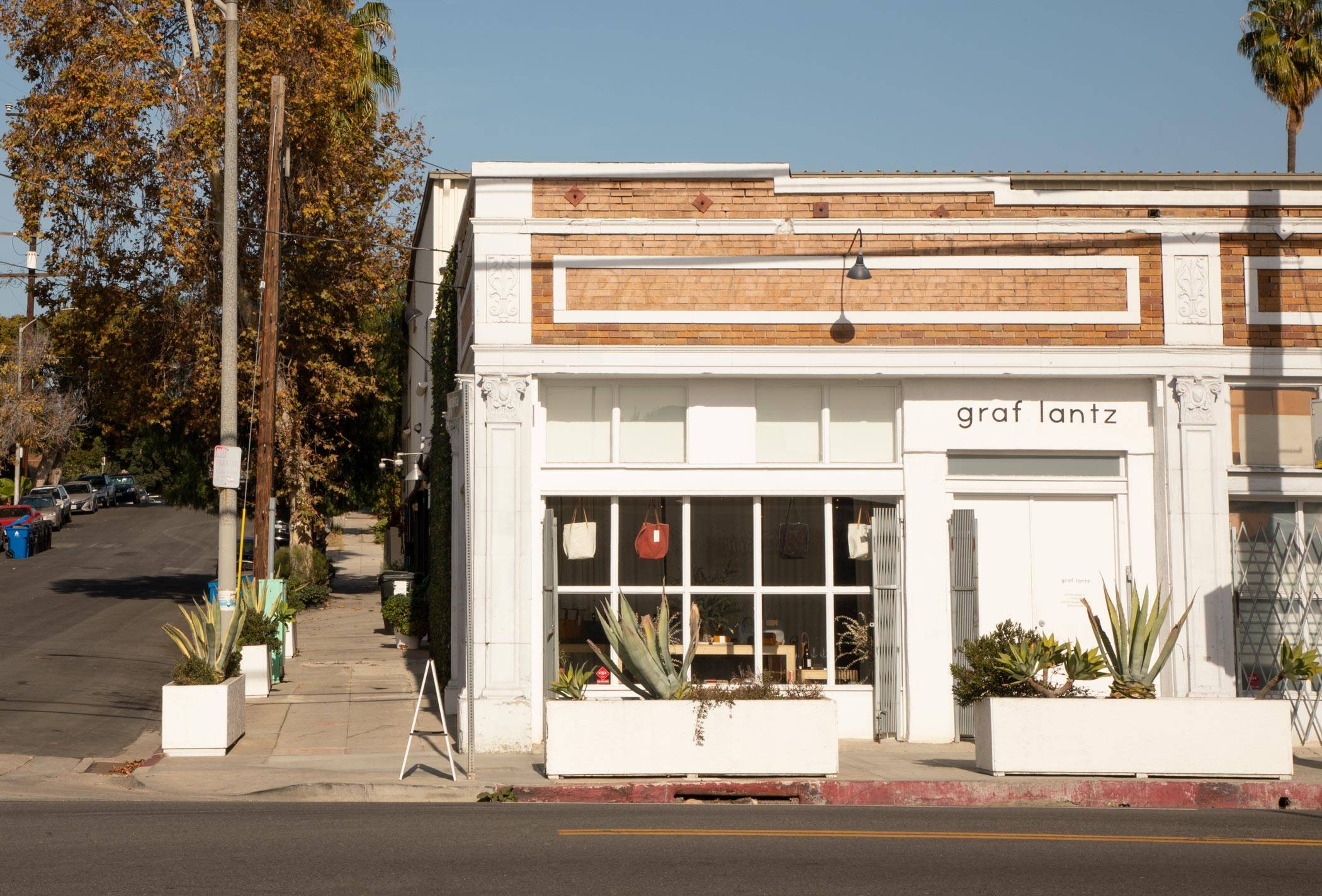 Our small, single-story brick and mortar Los Angeles factory is the engine of the Graf Lantz dream locomotive. It's loud. It's tight. It's frenetic, and it's filled by a talented team of craftspeople with a knack for unconventional materials and jumping through hoops to keep us on the rails.
Graf Lantz is a home and lifestyle accessories brand based in the Silver Lake district of Los Angeles. Proudly out of step with the status quo, we design and manufacture our entire line so that we can personally back the quality we put our names on. Our studio factory is home to a small team of like minded rebels dedicated to design that considers the provenance, utility and life of every product that leaves our doors.
Our team consists of 20 highly skilled artisans, best in class machines and a library of premium felt (many custom colors), leathers, canvas and denim.
Building our own factory over the years has allowed us to have complete control over all aspects of our product & people including quality or execution, quality of materials, efficiency and production. That also means we can keep a close eye on waste - with a narrow threshold for our industry. We are able to move agily and quickly with the ability to pivot, invest in development, test new items and collaborate with others.
Because of our lean size we produce in small production runs. Our tight supply keeps our product special & limited, allows us to give every piece extra attention and allows us to remain more sustainable.   Yeah, we might sell out but if we know there is demand we will make another run. So get on that waitlist so we know to just keep making the products you love!
We have grown with our factory - a Unicorn in the American Landscape - and Graf Lantz acts as one of the last vertically integrated accessories companies in Los Angeles.